Return to list
Metta Float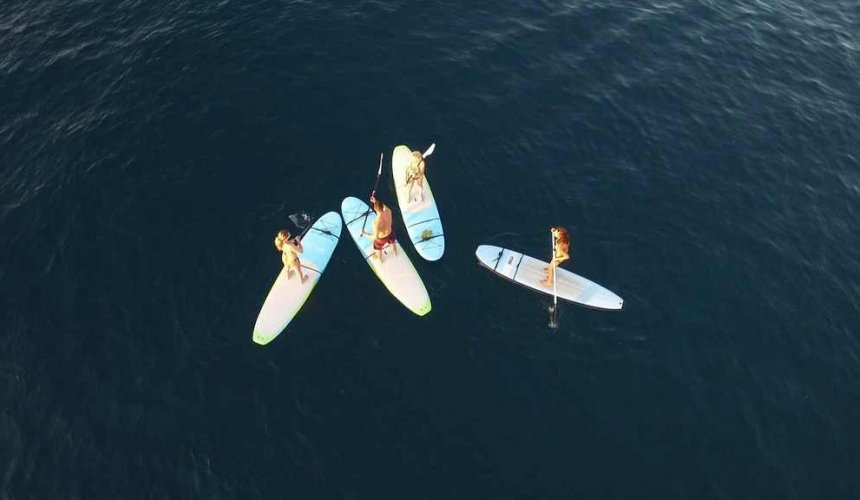 Welcome to the Metta Float Yoga & SUP studio, Croatia's first SUP YOGA & Stand Up Paddling centre, located on Bijeca Beach in the unique Medulin Bay with its 12 small islands in the fantastic Adriatic Sea.
Metta Float Yoga & SUP uses only the highest-quality, state-of-the-art BOGA boards under the guidance of licensed SUP and SUP YOGA instructors. We offer small group lessons and individual programmes. Our offer includes SUP board rental, SUP Glow Night excursions, SUP YOGA lessons, SUP Island excursions, and SUP Sunset excursions.
The highlight of our offer is the SUP GLOW NIGHT tour. This is our most popular excursion, and an experience not to be missed. The boards are equipped with water-resistant LED lights that create a super cool lighting effect. The guided tour includes paddling on the calm surface of the sea in the bay while the lights on the board allow you to see the underwater world and to enjoy paddling in a completely new and exciting way!
We invite you to paddle with us and enjoy a unique experience. Learn how to adapt to the movement of the board while keeping your balance, breathing properly, and focusing on staying upright. During our tours on the open sea, you'll feel at one with nature, people and the universe.
Come with us and feel the magic of paddling on a SUP board.