Military Truck Taxi - PremanTura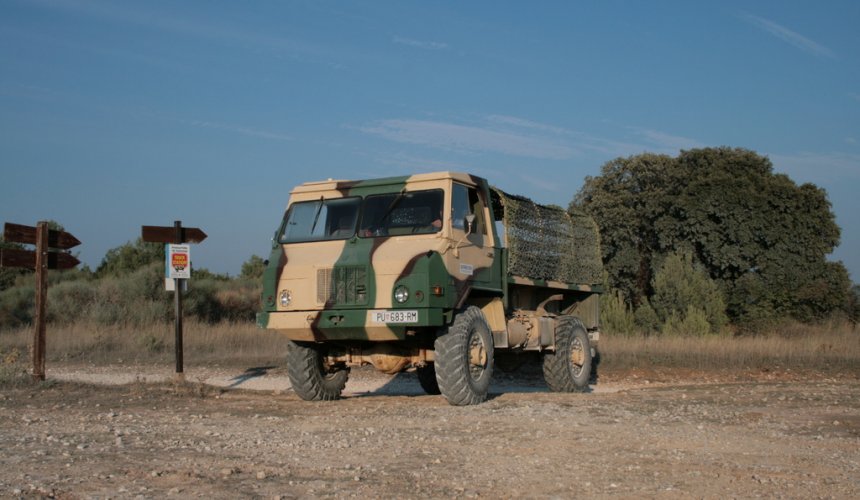 Transport of visitors at Kamenjak in a military truck taxi, designed on the principle of a tourist train so that tourists and other passengers, along with sightseeing and exploring the landscape, have a fast and new way of being transported from one point to another at Kamenjak.
The starting point is the parking lot at the entrance to the Premantura with stops at the turn for the bay Polje, then turn for the bay Školjić and finally the bay Njive.
The fare for the military truck taxi at Kamenjak is HRK 20,00 one way.
Schedule:
- via Cape Kamenjak - 10am / 11,15 am / 12,30 pm / 2,20 pm / 4,20 pm / 5,30 pm
- via Premantura - 10,30 am / 11,45 am / 1,35 pm / 3,40 pm / 4,50 pm / 6 pm
It is possible to transfer passengers from any remote location by car or van to the station in Premantura at an additional charge. For example fares from Medulin to Premantura or Verudela to Premantura are: HRK 50,00 in one direction (for two people), HRK 30,00 in one direction (for three or more people, price per person)
INFO: travel agency IstrAction, Kolodvorska 5, Pula, tel. +385 95 900 7822, +385 95 700 7822, +385 52 383 369, e-mail: info@istraction.com, www.istraction.com