DIVING CENTAR INDIE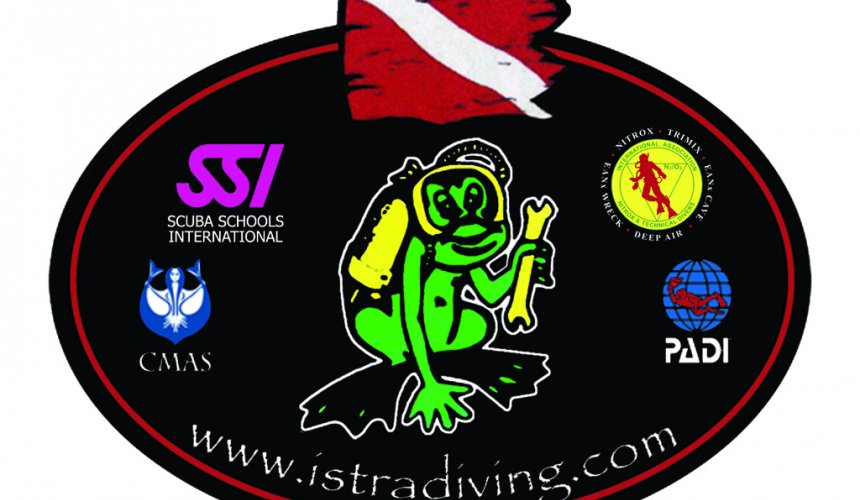 Diving center Indie is open from year 1998 and situated in Banjole in Camping Indije, a little village near Pula, surrounded by beautiful pine forest, near the sea with a view to the islands and the sunset.
When you visit the center you will find our friendly staff whose goal is to turn your holiday into the pleasure and enjoyment. Except diving, the center offers to our guests parking place, hot and cold water, rooms for drying and storage the equipment and terrace where you can enjoy the benefits of the sun and the sea.
We dispose with more then 20 full sets of diving equipment and over 60 diving tanks /volume 15 liters of which 35 are prepared also for Nitrox/Trimix fillings. All tanks are on 200 bar and have double valve with conections, DIN/INT depending on your needs. Breathing regulators are trademarks Cressi Sub equipped with two second stage and manometer. The suits are in one piece or two-piece with thickness of 5 mm + boots. The compressor room is equipped with 4 Bauer compressors, air bank and with system for filling Air, Oxygen, Nitrox and Trimix blends with maximum capacity of about 25 bottles per hour. Private tanks for Nitrox must be cleaned and prepared for Oxygen.
For diving trips we dispose with three boats (and more if necessary) and a fast rubber boat with total capacity of 55 Pearsons.
Decompression chamber is 9 km away from us.
You are welcome to visit us every day through the whole year.